Always side with the Packers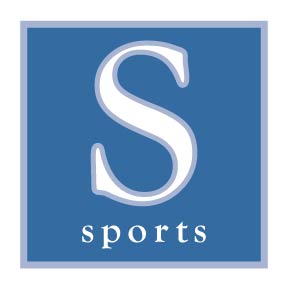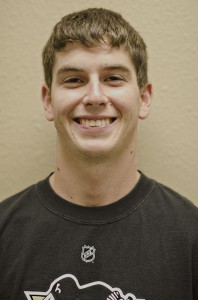 Grady Gallagher | Blogger
The best part of this weekend, other than my fantasy teams going 4-0? The Chiefs did not have a game. Seriously, it was nice watching some quality teams play good football. But can I get someone in the Big 12 to play some defense? Big 12 defenses are making the offenses look like Oregon out there. The only Big 12 team that plays defense is the best one: K State. Optimus Klein inserted himself as the front-runner after demolishing West Virginia at home. This guy makes smart decisions, runs hard, throws accurately, and scores every time inside the five-yard line. It was fun to watch him last Saturday. Their showdown against Texas Tech will be a great game Saturday, but K State will prevail 34-29.
Because I was embarrassed on Saturday night by the Hawks performance, I'm just going to move right along. Congrats to the Beavers on another win Saturday at Loras. Three in a row would be big if we could get Luther this weekend and carry a win streak into Simpson at home and at Dubuque to finish out the season. The volleyball's last home match was Wednesday night, and the basketball teams had a scrimmage on Thursday night.
Back to football. Did anyone see Tom Brady march the Patriots down the field with under two minutes left against the Jets? The drive ended with the game tying field goal and sent the game to overtime. The drive was typical Brady-esk, but the Pats should not have been in that position. They were up 10 in the fourth quarter and have to take the Jets and Mark Sanchez (yes, Mark Sanchez) to overtime! On paper, the Pats look as good as ever, yet they are only 4-3. There is just something not quite right about them so far this year. They can't hold a lead; they have lost to teams they are much better than, and I guess I just expected more from them this season.
I was asked this week who I thought was the best team in the NFC is right now. I immediately replied with the Packers. This caused some conversation around the dinner table. Some thought Giants, others said Falcons, but no one said Bears. Their defense has been on a tear. Peanut Tilman and Lance Briggs have each scored a touchdown more than Calvin Johnson! I'm not saying the Bears are the best team, but if their defense keeps playing well by making each team earn their way to the end zone, and Cutler keeps his cool by making smart decisions, I like this team. Although, as I said earlier, I'm still taking the Pack. Right now, I know Eli is clutch and the Giants are a good team, but I'd still take A-Rog and Jordy. As for the Falcons, I still don't know if "Matty Ice" is clutch. He can play with the best of them at home, but I think at Lambeau Field, he would have some trouble.
Thanks for reading everyone. By the time my blog is released next week, the NBA season will have started. This means it is time for me to hand out my "Heisman Hopefuls" and NFL mid-season awards.
Helmet Sticker: Joe Bergeron- Texas RB (19 carries, 117 yards, 5 TD)
Fantasy Beast: Chris Johnson (finally)
Jerseys: Buccaneers (love the classic orange)
World Series Prediction: Tigers 4-2 over Giants