Mizer grapples his way into the BVU community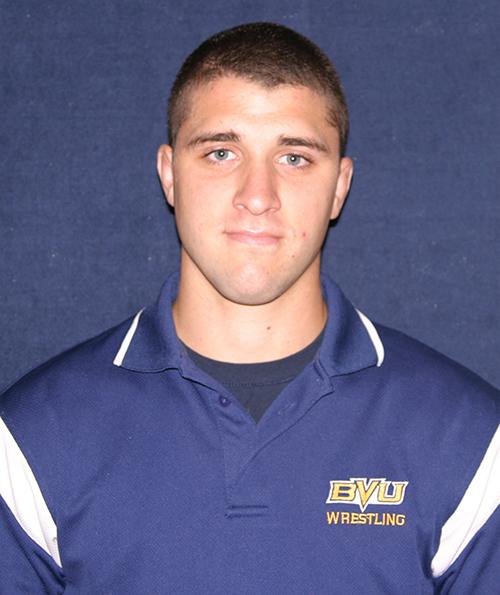 Alexa Guessford | Contributing Writer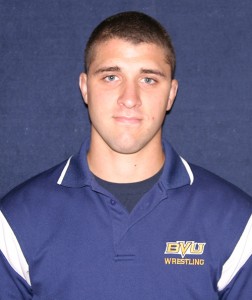 The 2012-2013 wrestling season is underway at Buena Vista University (BVU) with a new face on the team. Assistant Wrestling Coach Zach Mizer joined the Beavers in August and is hopeful that his contributions to the team will have a beneficial impact on the season. Mizer was drawn to BVU because of the rich wrestling tradition on campus, as well as the size of the community.
Before Mizer was named Assistant Coach, he was a four-time letter winner for Heidelberg College, where he racked up a record of 112-42, the second best in program history. In addition to his exceptional record, Mizer qualified for the NCAA tournament in three of his four seasons with the Berg, becoming a 2010 national runner-up at 157 pounds.
Mizer became a coach because he wanted to give back to the sport that had taught him so much throughout his athletic, and now professional, career. He hopes to pass that knowledge to this year's group of wrestlers. Mizer is also confident in his coaching abilities on and off the mat. Helping students achieve their goals is what he aims to due this upcoming season.
"My coaching philosophy is to make each student-athlete a better student, wrestler, and person. Coaching to me isn't just about making someone a better athlete but a better person who can help contribute to society," Mizer said.
He also states that it is important to get to know each wrestler at a personal level so that trust and credibility are earned by both parties.
"Once you have the wrestlers buy into the program, it's very easy to impact them because they are more willing to listen and respond when you coach them because they trust you. Being able to know the line between yelling and constructive criticism is also very crucial because these are young men who do not respond to constant yelling, so being able to reach them on their own level is important," Mizer said.
Senior Jake Nelson is very excited for the contributions Mizer is bringing to the team. Nelson states that Coach Mizer brings a different perspective to the coaching staff and the team as a whole.
"He has been a great addition to both our team and to me as a friend. Coach Mizer does not only bring great knowledge of wrestling to our program but he is a great guy; a guy in which you can talk to about anything, which is very important in a coach," Nelson said.
"Having a new coach on staff is rarely a bad thing. Coach Mizer brings new techniques that will help the team as a whole. He also brings new life and energy to the team. He's a good coach and a good wrestler," sophomore Seth Shatto said.
This season the team is focusing highly on being in better shape than their opponents. So far, the team has been training with cross-fit workouts, which have already impacted the success of the team. Nelson adds that the team is striving to achieve the status of their motto for the upcoming year.
"Without holding back…we will score more points in the third period," Nelson said.
The group of wrestlers this season are made up of hardworking individuals with the drive and determination it takes to be a successful Division III team.
"They are very dedicated to the program and believe in the team concept," Mizer said. "I believe that if we wrestle to the ability of each wrestler on the team and we grow not only as wrestlers, but as men too, then BOOM goes the dynamite!"
Photo courtesy of Steven Phelps