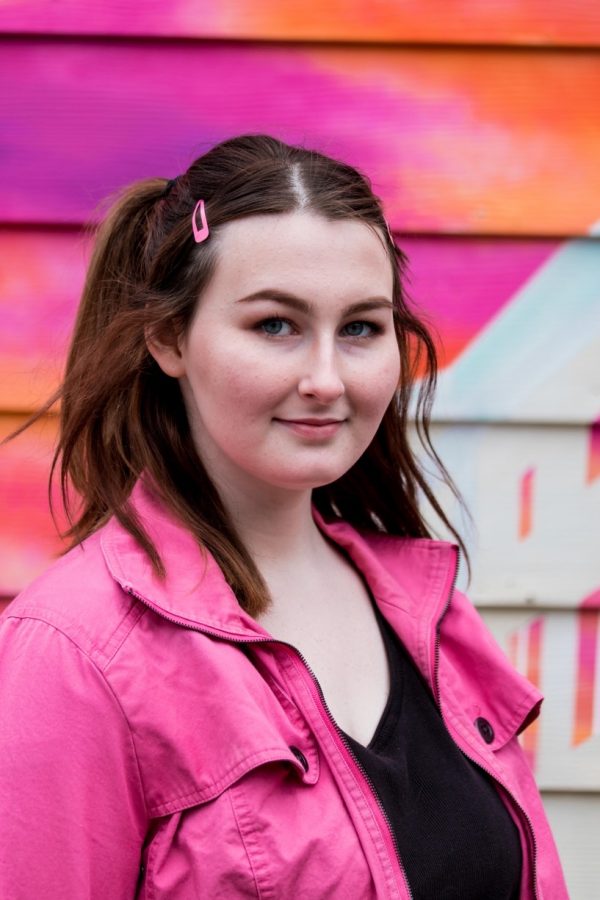 My name is Hannah Perry and I'm the Arts & Life Editor for The Tack. I'm a sophomore at BVU and as a Digital Media major, you'll often find me working on all sorts of projects for BVTV, KBVU and SCJ. 
I have a passion for photography and would love to become a performance photographer for a theatre company or music group. 
This will be my second semester being part of The Tack. Previously, I was a contributing writer. I'm excited to focus on Arts & Life and showcase all the great things happening around campus this year!
Hannah Perry, Arts & Life Editor
Nov 19, 2020

Students Compete in Diversity Scavenger Hunt 

(Story)

Nov 19, 2020

Exhibiting Culture in Walking Museum 

(Story)

Nov 15, 2020
Nov 11, 2020

The Spotlight: Hunter Vasey

(Story)

Nov 06, 2020

Academic Calendar Changes 

(Story)

Nov 03, 2020

The Spotlight: Taylor Raibikis

(Story)

Oct 24, 2020

Top 10 Must-See Halloween Movies

(Story)

Oct 22, 2020

The Spotlight: Diane Nusbaum

(Story)

Oct 06, 2020

Homecoming 2020 Goes Virtual

(Story)

Oct 04, 2020

The Spotlight: Aaron Pluym

(Story)

Oct 03, 2020

The History of BVU Improv

(Story)

Sep 29, 2020

Performer Profile: Sophie Hackbarth

(Story/Media)

Sep 22, 2020

How to Have Fun While Social Distancing

(Media)

Sep 21, 2020

Forum Renovation Phase II

(Story/Media)

Sep 11, 2020

Artists Adjust to COVID-19 Changes

(Story)

Aug 24, 2020

BVU Life with COVID

(Story)

May 02, 2020

Buenafication Day 2020

(Story)

Feb 25, 2020

Black History Taught Through BSU Lunch and Learn

(Story/Media)

Feb 20, 2020

2020 Oscars Review

(Story)

Oct 16, 2019

Education Through Imagination: Magic Theatre

(Story)