Kiley's Playlist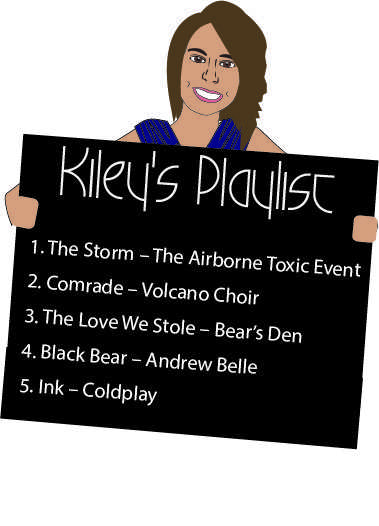 Kiley Wellendorf | Blogger
01. The Storm – The Airborne Toxic Event
02. Comrade – Volcano Choir
03. The Love We Stole – Bear's Den
04. Black Bear – Andrew Belle
05. Ink – Coldplay
For the first time in my life I feel entirely peaceful with everything that is currently happening in my life. I have spent so much time catering to everyone I've loved over the years, and I've also punished myself for pushing those I took for granted away.
Two weeks ago, I would have waved the white flag at everything that continued to change within the last week. The truth is – college has taught me so much about myself that I feel as though I am continuously falling apart in order to be placed together in the end. I've realized that every ounce of angst, compassion, or even failure I've encountered has led me to where I needed to be all along. It's okay to hate your make-up at the end of the day, and it's okay to spend four dollars on a Red Bull when you drank coffee the hour before. So instead of spending time retracing my steps and bringing to life old memories that I wish I could relive – I just want to sit in this moment and take a deep breath.
If we don't talk – I miss you, and if we do talk – I'm happy you stuck around to see all of this happen. Enjoy.
Graphic by Krystal Schulte