BVU's Board of Trustees announces new president, Dr. Joshua D. Merchant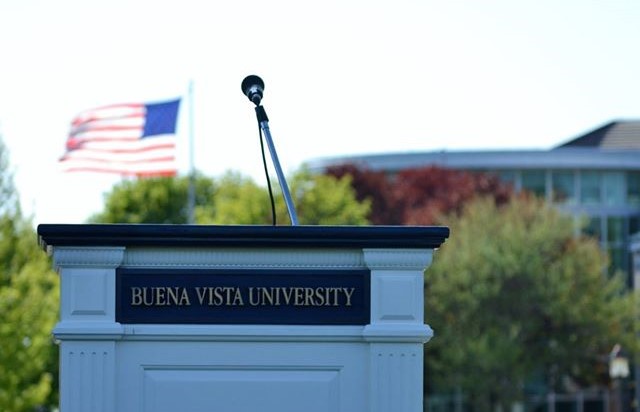 Dee Friesen | Co Editor-in-Chief
On Monday, Feb. 20 at 8:53 a.m., the Buena Vista University Board of Trustees announced the 18th president of the university, Dr. Joshua D. Merchant. The announcement came via an email to the campus community and noted that explained Merchant will assume the role on July 1.
The announcement introduced Merchant, addressed his background, and included comments from board members as to why he was selected. Board of Trustees Chair, Norm Nielsen, noted that Merchant was the Board's "top choice" and that he was elected unanimously.
"His inspirational and strengths-based leadership style is a good fit for BVU," Nielsen said in the message.
Merchant himself made a comment about becoming BVU's next president.
"Becoming the 18th president of Buena Vista University excites me for numerous reasons. However, one reason clearly stands above the rest; the opportunity to build on Buena Vista's strong foundation and to lead the University to heightened levels of distinction," said Merchant. "I unequivocally believe in BVU's ability to preserve, as well as enhance, its traditions by articulating a riveting vision for the future that is relevant, innovative, inspirational and attentive to an evolving market landscape. Through shared ownership with faculty, staff, students and leadership, we can horizontally create and implement a comprehensive plan for BV's future that engages the broader campus community and energize external audiences.  Together we can set outcome benchmarks to navigate our future and gauge our success."
More information to follow. See the full email announcement below: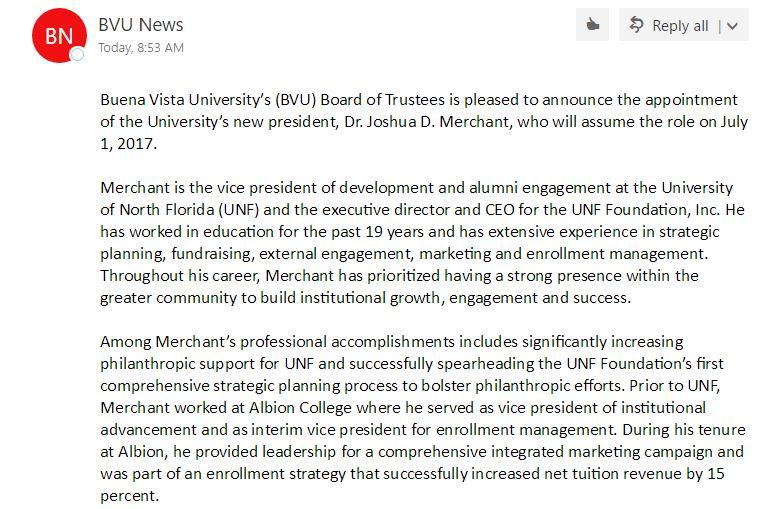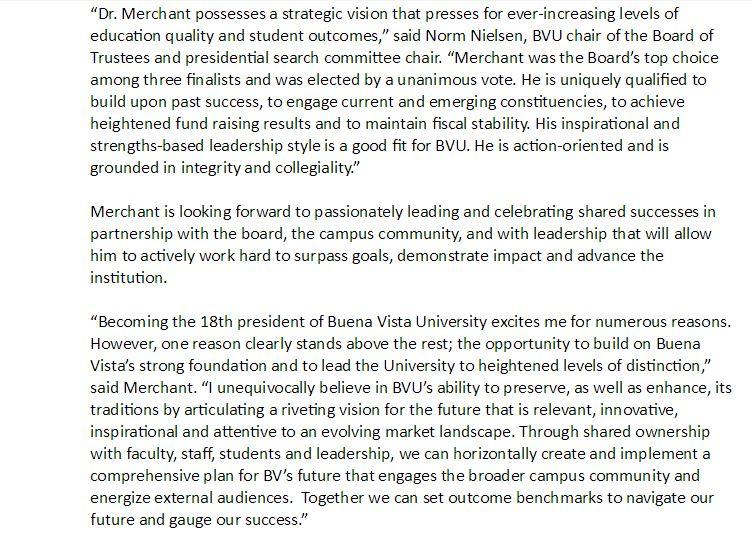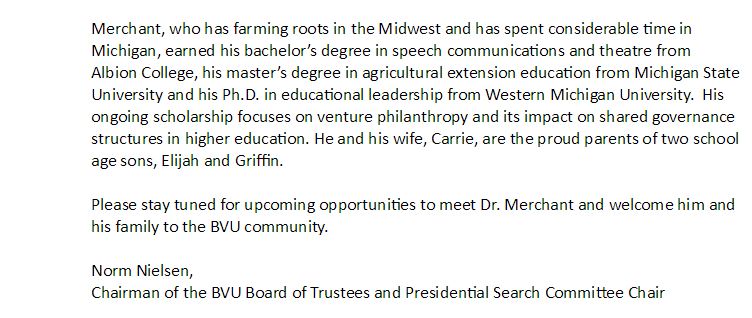 Photo by Dee Friesen