Iowa Secretary of Agriculture & Alum Mike Naig Announced as Commencement Speaker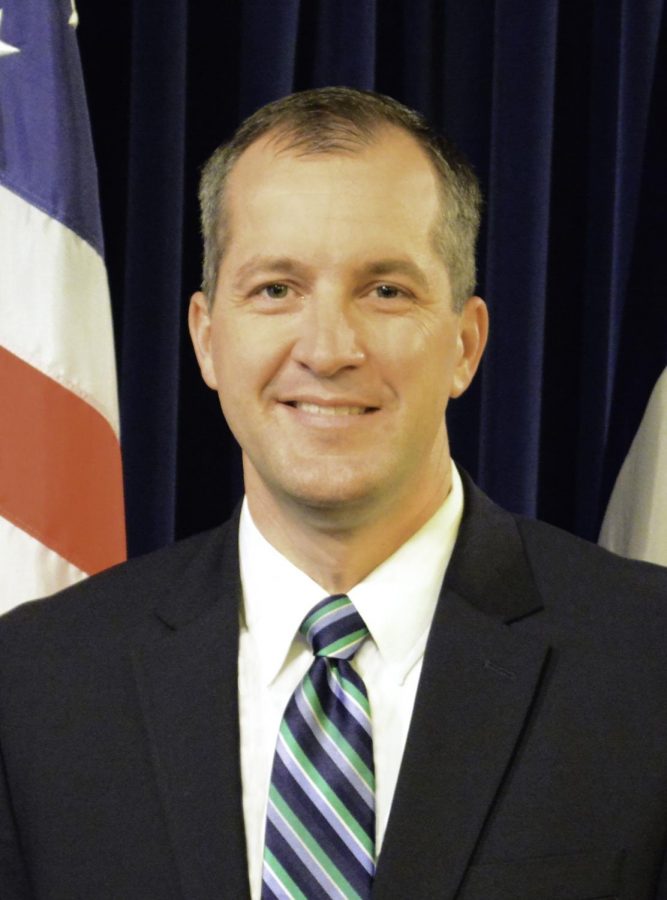 Iowa Secretary of Agriculture Mike Naig will give the commencement address at the Buena Vista University 2018 graduation ceremony on May 26. 
Naig graduated from BVU in 2000 with a degree in biology and political science.  Before being appointed to his new position in March, he acted as Iowa's deputy secretary of agriculture since 2013. 
"It is a great honor to be able to return to my alma mater and join students and their families as they celebrate the next step in their educational journey," said Naig.  
Naig was one of the first alumni President Joshua Merchant met.  They encountered each other at an alumni event in Des Moines.  After Merchant spoke about his hope to bring an agriculture program to BVU, Naig approached him. 
"He came up to me, handed me his business card, introduced himself to me, and said, 'I am so happy to hear this. You're on the right track.  Anything I can do to help?'" Merchant recalled. 
Growing up on a crop and livestock farm near Cylinder, Iowa, Naig developed a passion for agriculture at an early age.  According to his website, he has spent his entire career working in agriculture, holding roles in public policy at state and national levels, all leading up to his appointment as Iowa Secretary of Agriculture. 
"[He] is inspired by the passion and commitment of the hard-working men and women who keep us fed and fueled," his website says. 
As Secretary of Agriculture, Naig plans to lead efforts in protecting consumers, to expand economic opportunities for Iowans, and to address the issues surrounding the state's water quality.  Naig also wants to embrace new science and technology for conserving natural resources and securing safe and affordable food and energy, according to BVU's press release.    
Merchant sees Naig's work ethic as it coincides with BVU's motto of "Education for Service." It seems only fitting for Merchant to have Naig speak at commencement. 
"He is a public servant, working for the people of Iowa, working for the agricultural community, and that's who we are," Merchant says. 
And with the new agriculture programs starting up next year, it is just icing on the cake. 
"We [BVU] are going to start focusing on where we live, which is in Northwest Iowa, which is just robust with farms and agricultural industry.  It is a part of where we are right now," Merchant says. "So, Mike, because of the connection back to ag, is just a logical choice." 
President Merchant looks forward to Naig's address as he hopes Naig's message will resonate with the senior class as they start a new chapter upon graduation. 
With all the success Naig has had over the last 18 years, Merchant says that this commencement address is "an opportunity for us to be able to say to all of our students who are graduating, look what you can become. Look what you will become." 
Naig's personal experience at BVU, along with his successful career, gives him insight to life after college, perfect to share with graduating seniors, and he looks forward to sharing that with them. 
"Whether they are going on to graduate school or joining the work force, Buena Vista does an outstanding job preparing students for success," Naig says. "I'm excited to see what these young men and women will accomplish."  
About the Writer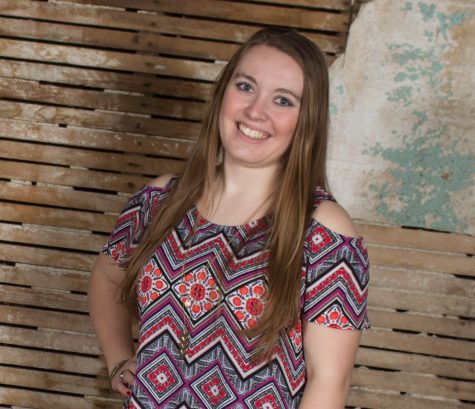 Olivia Wieseler, Senior Editor
Hey everyone! I'm Olivia, and I major in Digital Media with a minor in English and Political Journalism. I'm Senior Editor of The Tack, which means...