Student Senate Proposal for Reinforcement of Chapel Policy Makes Way to President's Council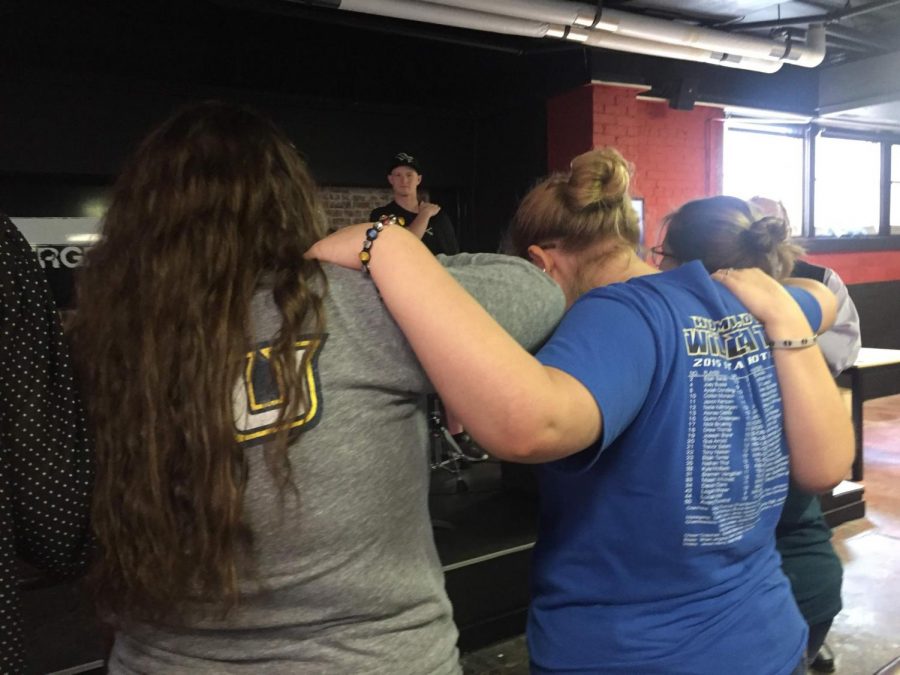 Last spring, Student Senate proposed that BVU's academic policy of no classes held on Thursdays at 11:00 be reinforced to allow students the opportunity attend chapel. This proposal was passed by Student Senate at the end of the 2018 spring semester and is currently in discussion within the President's Council.
Student senator Josh Cole was the individual who first brought the issue to Student Senate. Cole, a junior who is also involved in campus ministry, had spoken to several students about why they were not attending chapel. The overwhelming replies were that many students had classes or required practices scheduled during that time. Last fall, there was a required ACES for athletes to attend that was scheduled at the same time as chapel. Last spring, there were three classes scheduled from 11-12, and there is at least one class that has the same conflict this fall.
Buena Vista University already has a policy set in place that states, "there are no classes from 11-12 in order for students to attend chapel if they choose to participate." The goal of this proposal is to reinforce this policy by having no classes or required practices, whether that be for athletics or music, and allow students to go to chapel if they want to.
"My overall goal is to give students what I believe is their right to have the opportunity to go to chapel. They won't have to fight class schedules in order to be able to attend. I think talking to the school about their own policy is important," Cole said.
Alan Maldonado, Student Senate President, said that the next step is for President Joshua Merchant's President's Advisory Council will discuss and vote on the proposal. The decision should be made by the end of the fall semester. From there, if the proposal is approved, then there will be discussions in how to reinforce it for the upcoming school year, as classes for next semester have already been scheduled.
Every proposal that goes through and beyond Student Senate has a different process to follow depending what departments are involved and who is affected. Student Senate advisor and Interim Vice President of Student Success and Dean of Students Ashley Farmer-Hanson explained the role of Student Senate for BV students, specifically with the chapel proposal.
"It is in this pending phase. It [Chapel] essentially impacts the entire campus. We're developing this strategic plan which will hopefully launch at the end of the month or early November. There are a lot of moving pieces. The strategic plan involves everyone in the institution," Farmer-Hanson said.
There is a new committee being created on campus called master planning. As Farmer-Hanson explained it, this committee "looks at your facilities and buildings and the condition that they're in, and how they are being used…Students will definitely be invited to speak out and provide their opinion on what is going in those buildings and what's really great in those buildings and where we can improve. And so, if students come to those meetings and voice their opinions, and Chapel is something that is important to them and they speak a lot about, just for one example, it could also end up in the campus master plan."
Farmer-Hanson hopes that students use Student Senate as a platform to speak about any issues they see on campus and about what is important to them.
"If students have something that is of interest to them or something that they are passionate about, they should utilize those senators and share their voice with them because that's what they're there for and that's what they want to do. To make the student experience the best that it possibly can be," said Farmer-Hanson.
Chapel service, also known as the Charging Station, is on Thursdays at 11 a.m. in the Underground.
About the Photographer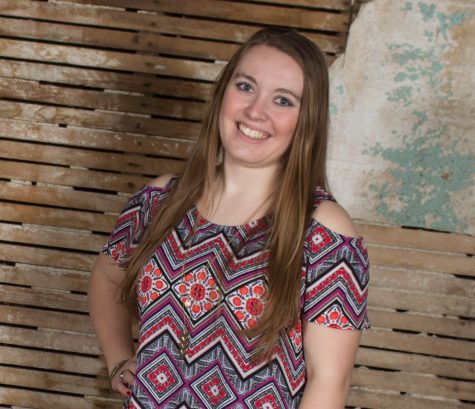 Olivia Wieseler, Senior Editor
Hey everyone! I'm Olivia, and I major in Digital Media with a minor in English and Political Journalism. I'm Senior Editor of The Tack, which means...