$2.9 Million Gift Paves Way for Innovative Rural Entrepreneurial Program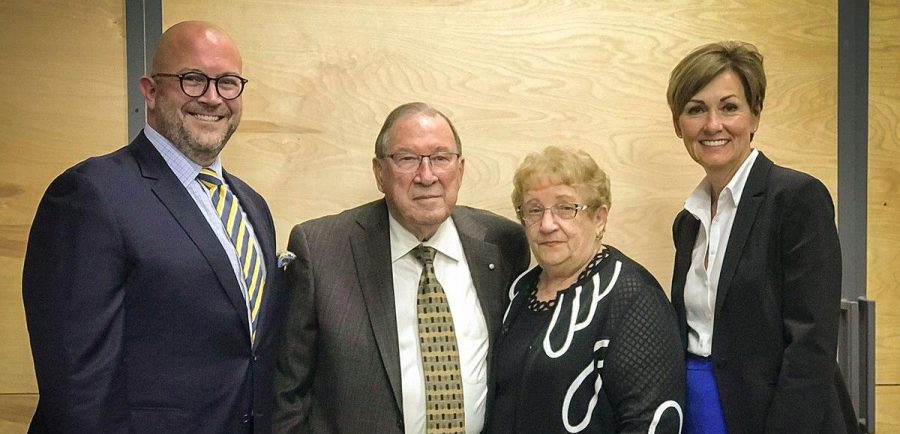 BVU President Josh Merchant was discussing the strategic plan with former BVU Board of Trustees member and founder/CEO of  Casey's General Stores Don Lamberti when he asked Merchant about his vision of rural entrepreneurship at the university. Over a cup of coffee at Panera Bread, the two discussed Merchant's goal to make BVU a leader in entrepreneurship in rural communities. 
Then Lamberti said to him, "Josh, I built my success on the backs of rural Iowa. And this is something that I would like to do. This is something that I'd like to see happen." He gifted $2.9 million to make the program happen at BVU. 
On the way out to their respective cars, Lamberti grabbed his hand and shook it saying, "Thank you." Merchant was caught by surprise.  
"You're thanking me? You just made a transformational thing happen at the university." 
On Sept. 4, Buena Vista University established the Donald F. and Charlene K. Lamberti Center for Rural Entrepreneurship.  
Lisa Best, dean of the Harold Walter Siebens School of Business, had nothing but gratitude for the Lamberti family.   
"What I love about Mr. Lamberti is when you're talking with him, he often talks about how he wants to build the communities that built his business," says Best. When the Lambertis visited campus and toured the School of Business, all she could say was thank you. "I wish I could have expressed fully, but I just told him, 'thank you.'" 
The vision for the Lamberti Center is to offer entrepreneurial opportunities to BVU students of all majors and to provide resources for local businesses so they might succeed in their entrepreneurial pursuits. Director of the Lamberti Center for Rural Entrepreneurship and Instructor of Management Gary Sterling says what makes this program unique from others across the country is the emphasis on rural communities.  
"There's entrepreneurship incubators all over the country, and they all do the same thing," Sterling says. "The exciting thing about this one is that focusing on rural communities is something that would have a huge economic impact on our area." 
According to the U.S. Small Business Administration, 99.3% of Iowa businesses are small and employ 48.1% of Iowan employees. To Merchant, it only made sense to partner with local businesses in the community to create an integrative and innovative learning space and opportunities for real-world experience.  
"I'm looking forward to seeing the infusion of students working with business people or social entrepreneurs or in the non-profit sector," says Merchant, "a creative space for young budding entrepreneurs to come in and partner with seasoned entrepreneurs." 
BVU hired Dr. Susie Pryor, associate professor of entrepreneurship, as the assistant director of the Lamberti Center. With a long history of entrepreneurship in her back pocket, Pryor has taken on the academic side of the center, developing the curriculum to best suit students' needs and fulfill their desires to understand how to run their own business. 
"[Entrepreneurship] has been a very, very special, empowering, enlivening aspect of my life, and I think it is something that suits a lot of young people," says Pryor. "I think when I entered this, I thought to myself, I want to be that person who gives young people permission to consider that as a potential pathway for them."  
The gift from Don and Charlene Lamberti came on the heels of an anonymous $500,000 donation along with the Google Grant for the "Match. Learn. Launch." program that will also be housed under the Lamberti Center. 
About the Writer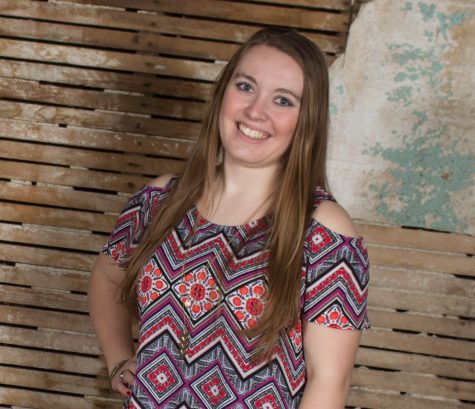 Olivia Wieseler, Senior Editor
Hey everyone! I'm Olivia, and I major in Digital Media with a minor in English and Political Journalism. I'm Senior Editor of The Tack, which means...