Morgan McGrew | A&L Editor
This past weekend, the University Cable Network (UCN) held its annual staff retreat. What exactly does a staff retreat entail? Well, every fall semester, the UCN Studios Station Managers plan a fun-filled weekend based around strengthening their team of staff.
"Our planned retreats help us come together as a staff by working towards a common goal," said UCN Station Manager Emily Johnson.
Johnson, along with fellow Station Managers Chris Habermann and Spencer Bottorff, focused this year's retreat on learning the new HD TV studio. The staff's goal was to produce a 30-minute live broadcast, with a subject of their choosing.
After an hour of brainstorming, the UCN Studios staff found their show idea: a cooking challenge show entitled Broke Cooking. The test show centered around two students racing against the clock to create various meals out of a group of wacky ingredients.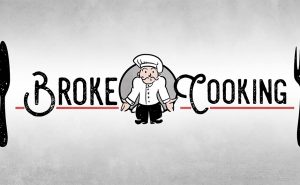 Within a 12-hour period, the UCN Studios staff shot and edited an opening and closing, created graphics gathered props, wrote a script, and prepared 2 sets for their cooking challenge show. They also got to set up the new lights and HD cameras that came along with the new studio.
"I think that it was important for the staff to get into the studio and learn all of the new equipment because it is pretty much a brand new studio," said Habermann.
With the help from a group of volunteer crew members, the UCN Studios staff was ready to go live at 8:00 pm Saturday night.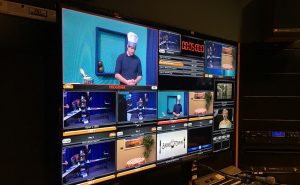 The show opened with a few hiccups, but ultimately, the UCN Studios team successfully served up a half hour of television with the new studio. UCN Studios advisor, Jerry Johnson was very pleased with the staff's end product.
"It was a great time to test our new digital studio," Johnson said. "We got to work out the kinks, and get ready for major productions ahead."
The UCN Studios Staff is looking forward to covering many events, including BVU Football, American Heritage, and hopefully BVU Basketball later on in the season.
Graphic by Mackenzie Rappe | Photos by Morgan McGrew