Mary Timko | Blogger
HEY!!
How crazy is it that it is ALMOST summer?! I am so so so so so excited! I have a great summer ahead and I love warm weather much more than cold! I decided to share my fav pieces of the season so you know what to look for when shopping in stores.
1. BOYFRIEND JEANS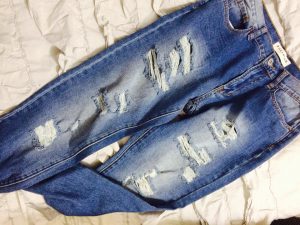 I have seen boyfriend jeans EVERYWHERE. Now this is a trend that I was a bit nervous about at first, especially since I don't particularly love accentuating my legs. However, finding the right pair of distressed boyfriend jeans made my life (not really but you know…it was exciting). It is important to find the wash that you feel most comfortable in. I usually always prefer darker, however these medium wash actually looked great on! Don't be afraid to try new trends; you may be pleasantly surprised girl!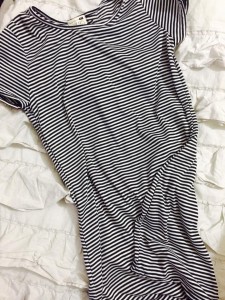 2. T-SHIRT DRESSES
This trend is basically life. I seriously LOOOVVVEEE t-shirt dresses. They can be worn casually or dressed up. They can be layered for colder times or thrown on over your swimsuit in the summer. I love that they are an effortless piece. They don't cling or squeeze you in all the wrong places, in fact they are nice and flowy. I love this black and white striped one I found at PacSun. This can be accessorized in a billion ways. A floppy hat and gladiators for a beach day. A bright statement necklace and heels for a party. The possibilities are endless.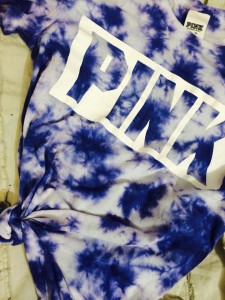 3. TYE-DYE
I have been seeing an immense amount of tye-dye in stores and I think it really screams summer. When I was little I tie-dyed with my best friend Maddie and her aunt, Angie and mine turned out literally baby food green. Good thing stores are doing it for me now! I love this little tye-dye shirt from Victorias Secret. I have seen dresses, maxi skirts, and tanks in this print and I'm really drawn to it!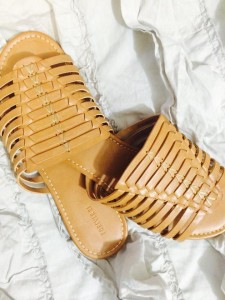 4. WOVEN SLIP-ONS
I love a simple sandal for the warmer months. The thing is I usually have one pair of sandals that I really love that go with everything. They sit by the door and I wear them every single day. I really believe these brown ones are going to be my go to sandals for this summer. They are SO comfortable and the simplicity of them is perfect to throw with any outfit. Forever 21, Old Navy, PacSun, and Kohls are my favorite places to purchase cheap and cute summer sandals!
5. DAINTY JEWELRY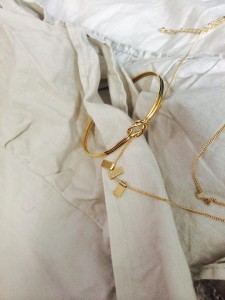 I have found myself forgetting to accessorize lately and I think it is because I am noticing jewelry becoming daintier and smaller. I love simple little necklaces or just a skinny bangle rather than chunkier jewelry. It is crazy how trends change from season to season. Of course I personally gravitate more towards gold, there are SO many great dainty pieces in all sorts of colors in stores right now. These two pieces are both from Old Navy.
These are my favs of this season and maybe you will be adding a few of these pieces to your summer wardrobe! Thanks so so much for reading as always! Only a few more posts of the school year ☹
Loooovvvveeeee,
Mary
Photos courtesy of Mary Timko