Beaver Men's Basketball Back in Action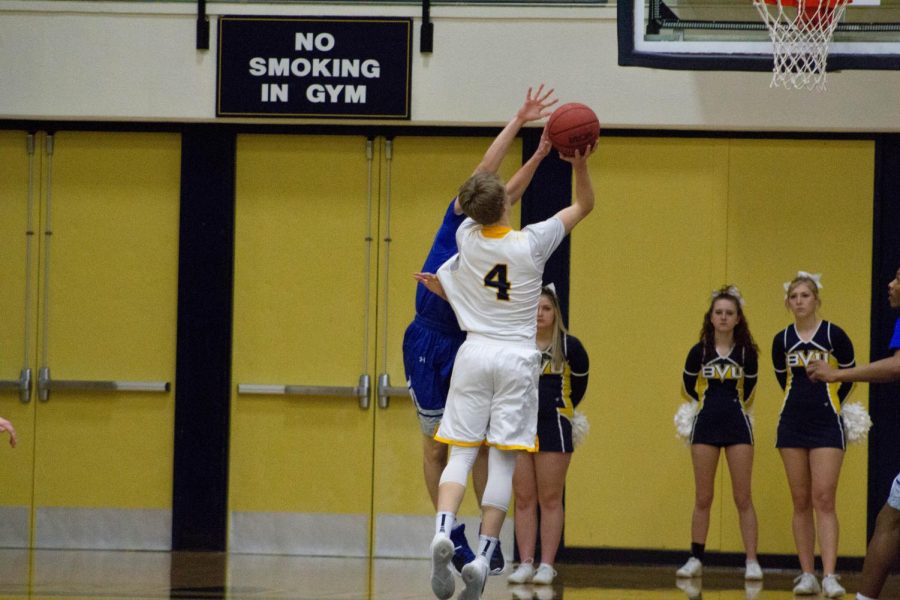 Andrew Banstra, Sports Editor
November 7, 2018
The leaves are changing, it's getting dark earlier, and Beaver basketball is back in action. The head coach's spot on the sideline will be occupied by someone other than Coach Van Haaften for the first time since 1996. Todd Lorensen, Buena Vista's new head coach, brings in an impressive resume that should excite Beaver fans everywhere. Lorensen's run-and-gun mentality will undoubtedly bring a whole lot of energy to the Sieben's Fieldhouse. To believe in what BV's newest hoops coach brings to the table, look no further than the last two years, in which he has won a National Championship and received NJCAA DII Coach of the Year honors. 
Lorensen is joining a talented group of veterans and a handful of first-year players that he brought with him to Buena Vista. Despite the presence of veterans, only one player on the roster is a senior. Connor Winkelman, the team's lone senior, has been a force to reckon with in his time as a Beaver. In two years of playing on the varsity squad, Winkelman has dropped north of 300 points to go along with his 100+ assists. On top of the players that Lorensen brought in to match his style, Winkelman and the rest of the returners boast the third best team three-point field goal percentage among returners in NCAA Division III at 41.3 percent.  
When Winkelman was asked of his expectations for this upcoming season, he said that while it has been a long process with a coaching change and getting accustomed to new teammates, he feels as though the Beavers are ready to tip off their 2018-2019 campaign.  
"We've all worked hard and learned a lot to get to this point. We still have a ton to learn, but we have a smart, athletic group of guys," says Winkelman. 
Buena Vista was tabbed to finish seventh in the American Rivers Conference in the pre-season coaches' poll, and Winkelman said the Beavers hope to surprise some teams this year, and with coach Lorensen's long history of creating winning cultures continues, the Beaver's should light up the Sieben's Fieldhouse this season.  
The Beavers tip off their season with a pair of exhibition matches against a pair of NCAA Division I programs. They will travel to Des Moines to take on Drake University on Thursday, Nov. 8, and will head to Omaha the following day against the University of Nebraska-Omaha. Television coverage of Buena Vista's season opener against the Drake Bulldogs can be found on ESPN+. 
*Editor's Note: An earlier version of the article read the name of the Division II group as NCJAA.  It has been corrected to NJCAA.